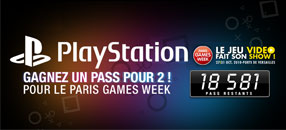 PLAYSTATION – Paris Games Week
An event-oriented minisite offering gifts and passes for PGW.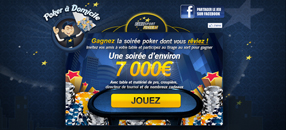 EUROSPORTPOKER – Minisite
A minisite for players, expanding the poker experience beyond the card-table.
Expert community management in the world of poker, to expand awareness and emphasize the difference
Events – Talk: "Luxury Brands"
Presentation by Michel Campan at the "Luxury Brands" conference in Shanghai
SAME SAME TV
The first international video media developed for the Facebook/Cell-phone revolution

A strategy for generating international traffic to increase awareness and sales
CLARINS - Vital Light online operation
This international campaign was led for the Vital Light product launch with datacatching purposes
UNIVERSAL MUSIC MOBILE - Facebook application
with the « Boost My Birthday » Facebook application...
SOCIETE GENERALE – Visual identity for Vivier RH International
A makeover of Vivier RH International's online and print-media visual identity